Porcelain Veneers
Porcelain Veneers
Cindy first came to see me about making some changes to her smile in 2001; she had braces previously and was not interested in doing them again. As the President and Founder of the AMG Consulting Group, with years of Investment Banking experience, Cindy knew just how important it is to feel good about your smile.
Cindy ultimately chose 10 Porcelain Veneers to straighten her teeth, improve their shape, and brighten them up. 21 years down the road, those veneers are going strong, and Cindy still loves her smile!
If you want to smile as big and as confidently as Cindy, and you're looking for an experienced Charlotte cosmetic dentist, Call Us or Request a Complimentary Consultation today.
Porcelain Veneers & Dental Crowns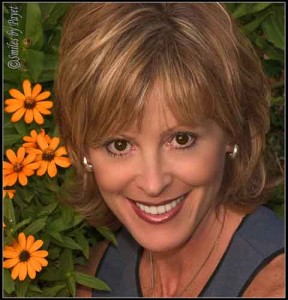 Terrie Reeves has more energy than most groups of 10 people, and she wanted her smile to match her warm, open, and amazingly cheerful personality. Her teeth had been worn down by grinding and just yellowed with time; she was looking for a Charlotte cosmetic dentist and found us.
We ultimately chose to do a combination of 20 Porcelain Veneers & Crowns to give Terrie the Smile Makeover she wanted, and Terrie, who is the Founder and President of the Wellness Coalition of America, has absolutely loved her new smile since 2006 – 16 years!
Terrie understood how important her smile was to her appearance, because she is frequently on TV doing spots about your overall health. She says she now feels 100% confident every time she's on camera.