Meet Dr. Payet
A Caring Charlotte Dentist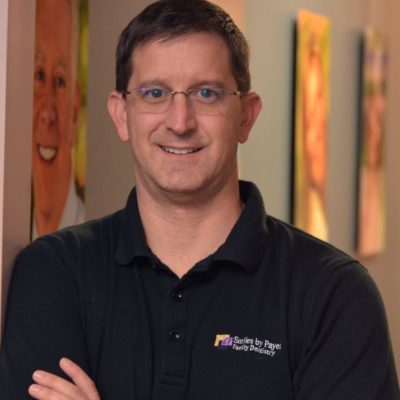 Hi, I'm Dr. Payet, and I've been a Charlotte dentist since 1998.  I moved here after undergrad (Class of '94) and dental school at the UNC-Chapel Hill School of Dentistry (Class of '98).  While not a native Tar Heel, I have deep roots in the state: my mother grew up in Albemarle, my dad went to Chapel Hill, and most of my family is in North Carolina.  At heart, I am a true-blue Tar Heel!
Being the Best Dentist I Can Be
Some may think it odd that I love being a dentist, but seriously…I do!  Every day is different, every patient is unique and special, and there is ALWAYS more to learn.  I get to have fun doing what I do. I've attended many of the top post-graduate institutes for Continuing Education, usually completing 50-100 hours of advanced training per year. As of 2022, I have nearly 2,000 hours of Continuing Education.
Fellow of the Academy of General Dentistry
In 2022, at the Academy of General Dentistry Convocation ceremony, I was recognized as a Fellow of the Academy of General Dentistry.  It sounds pretty cool, but what does it really mean for you and your family? Read on, or visit KnowMyDentist.org for even more detail.
To become an AGD Fellow, a dentist must complete the following:
at least 500 hours of Continuing Education courses.
350 of those hours must be in live, participation courses that teach practical, hands-on skills.
Pass an exam equal in difficulty to Board certification exams.
Earning the FAGD award is evidence that a dentist has dedicated themself to continuing education far beyond graduating from dental school.  It's also rather rare – only 6% of all general dentists in the US and Canada are AGD Fellows.  When you see that a dentist has earned the FAGD distinction, you can rest assured that they care about knowing the latest techniques and best practices in dentistry.  AGD Fellow practice these techniques in classrooms and clinical settings many times every year – not every dentist does this.
Passing on Knowledge and Experience
Besides being an eternal student, I also enjoy teaching, and have done so at the following:
As an Adjunct Clinical Instructor at the UNC School of Dentistry, helping dental students learn;
As a Faculty Mentor at the Nash Institute for Advanced Dental Learning, where I taught other dentists advanced skills in cosmetic dentistry;
Founded a Professional Study Club to help all Charlotte dentists using the CEREC Same-Day Crown CAD/CAM system;
Lecturing on, and writing a blog about, dental photography, helping other dentists integrate this useful and powerful communication tool into their office;
Lecturing on the benefits and techniques of combined Laser Periodontal Surgery and Dental Braces.
A Little Story About Why I Became a Dentist
A few years after opening my practice, I recorded this video, talking about how I chose dentistry as a career.  My orthodontist during high school, Dr. Constance "Connie" Greeley, was a tremendous influence.  I also got to talk about what I love most about being a dentist, and why it's so rewarding.  Nearly 20 years later, it still holds true.  If only I still looked that young though!
I am fortunate and blessed to have three special women in my life: my wife Fara and our daughters, Natalie and Elizabeth, who keep us very busy.  Add in our dogs Molly & Hershey, and we have a full home life.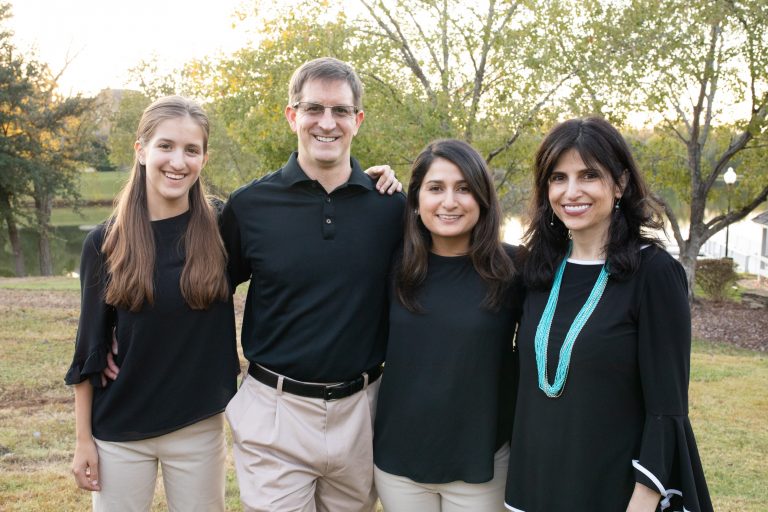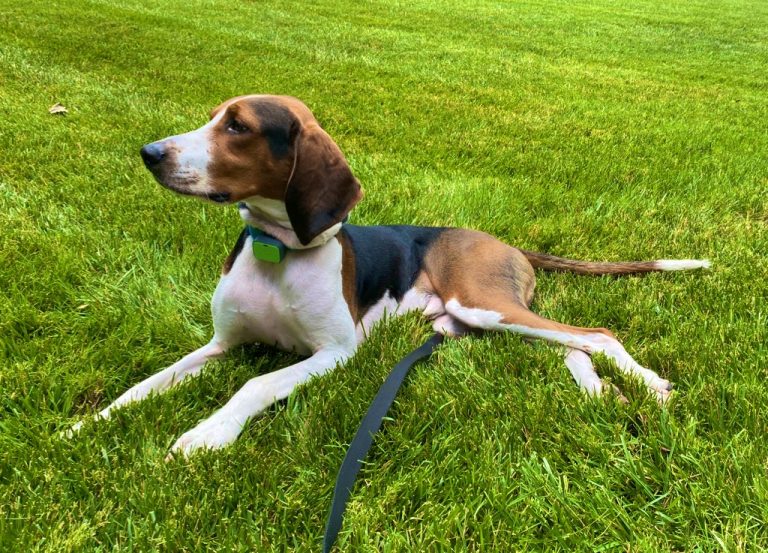 Besides spending quality time with my family and taking care of you, I have several hobbies: photography, reading, learning to play piano again, Shaolin Kung Fu at The Peaceful Dragon, & cooking. I wish I had more time for ballroom dancing and singing.
As part of my continuing professional growth, I am currently a member of the following dental organizations: