Grinding Your Teeth Can Literally Crack Them in Half
I just can't say it enough – if you grind your teeth, you need a properly made and professionally adjusted dental nightguard!
Perfect situation this morning: a young lady of only 29 years age came in for a root canal and crown because of a badly cracked tooth.  It didn't look all that bad on the outside, and seeing how small the previous filling was, you'd really think that the chances of this are practically non-existent……..but you'd be wrong. Take a look: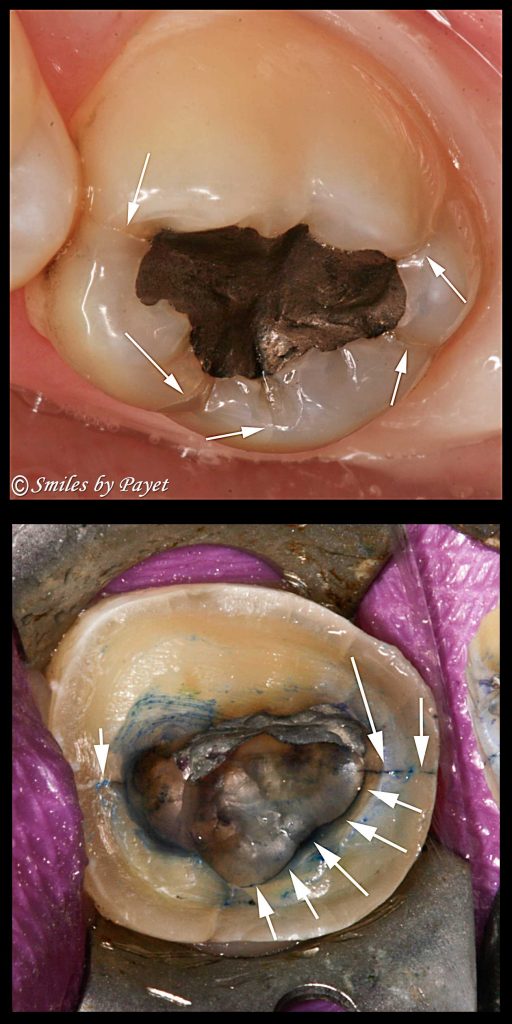 And let me tell you – it is NOT a coincidence that this young lady has suffered from chronic migraines for years, but we haven't addressed that for her quite yet.  First we had to get her out of the terrible pain she had every time she bit down.
A Dental Nightguard Can Save You Money and Pain
If you grind or clench your teeth (and notice that this tooth doesn't even look worn down or flattened), please be willing to spend a little money, even if your insurance doesn't cover it.  It could literally save you THOUSANDS of dollars in dental treatment, lots of time in the dentist's chair, and even pain.  Not convinced by this one tooth?  Then check out my article on teeth damaged by grinding for decades!
To make an appointment for a Complimentary Consultation:
Request an Appointment Online or call us at 704-364-7069.
We'll look forward to meeting you soon!