As our Charlotte NC dental office closed out 2011 and opens for 2012, there are some exciting changes and additions ahead, which we hope will lead to more comfortable, faster, longer-lasting, more esthetic, and even more successful outcomes for our patients of all ages.  So here's a preview of the 2 biggest changes/additions:
Dental Implants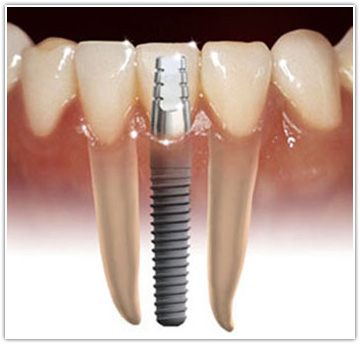 Of all the plans for the year, I am most excited about starting a 9-month long dental implant continuum of really intense training on all aspects of planning, placing, and restoring dental implants.  From March through November, it's 216 Hours of in-depth training by world-renowned specialists.  Once completed, I will be fully trained and qualified to do the following procedures:
Single-tooth replacement with an implant and crown
Replace 3-14 missing teeth with a dental implant-supported bridge
Rebuild bone in areas that need it before an implant can be placed
Do additional gum grafting in areas where needed for implant success
Place multiple implants to support a "snap-in" denture
Use the most modern 3-D x-rays to plan and finish the most complex cases
Better One-Day Porcelain Dental Crowns and Onlays
Shortly before Christmas, we received the newest and biggest software update EVER for our CEREC CAD/CAM system, which we absolutely love already.
Totally redesigned to make it easier and faster to get natural-looking, all-porcelain dental crowns in just one day, we can now do multiple crowns and onlays all at once, even in different parts of the mouth.
If all goes really well (fingers crossed!), will be adding a new 3D Cone Beam X-ray machine that integrates perfectly with CEREC.  This combination will let us plan dental implants and crowns or bridges all together!